Emily Pets Tofu Cat Litter 6L-Activated Carbone
Brand: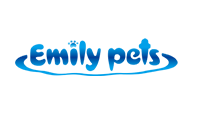 Emily Pet
Hurry up! Sale end in:
Only 43 item(s) left in stock.
Estimated Delivery: Mar 22 – Mar 24
... people are viewing this right now
---

Emily Pets Tofu Cat Litter is a natural cat litter manufactured using tofu, and is safe to humans and cats.
The highly activated carbon has a specific molecular structure which absorbs odours in the pores of the carbon and eliminates bacteria.
Emily Pets Tofu Cat Litter is biodegradable and flushable, it has the ability to absorb liquid up to 3 times of its own weight, making it economical and safe to use.