Emily Love Sand Water Soluble Cat Litter (Flushable) Lemon 10L / 8Kg
Brand: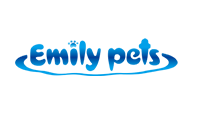 Emily Pet
50+ in stock
Estimated Delivery: Sep 24 – Sep 26
... people are viewing this right now
---

Water soluble mineral litter
Which looks like bentonite cat litter
Since the main components have Sepiolite
so that it can easily dissolve in water like tofu cat litter.
This makes cat litter treatment much easier.
The Ultimate 100% Clay Cat Litter The arrival of the new generation of clay cat litter that can be dissolved and flushed without clogging! This flushable clay cat litter does not compromise the clumping but instead has a better clumping effect by using different sizes of the granules between 1 – 3.5mm, smaller granules filled up the gaps to form a more solid clump that will not break when scoop. The superb clumping speed quickly form clumps and trap the bad odor, thus maintaining the freshness around your house and encouraging your cat to use the box.