Royal Canin Giant Puppy 2 To 8 Months
Rs. 3,950.00 – Rs. 38,800.00
Brand: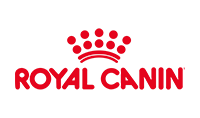 Royal Canin
Estimated Delivery: Oct 03 – Oct 05
... people are viewing this right now
---

Royal Canin Giant Puppy 2 To 8 Months
---
ROYAL CANIN® Giant Puppy is specially formulated to support the nutritional needs of giant-breed puppies. This formula is suitable for 2 to 8-month-old puppies that should reach an adult weight of 45+ kg. This tailored diet contains nutrients to support your giant-breed puppy's intense growth period between 2 and 8 months and helps to limit excess weight gain. This formula contains nutrients such as vitamins C and E to help support the puppies' natural defenses while their immune systems are still developing.
Extra-large dogs have sensitive digestive systems. A combination of beneficial prebiotics (such as FOS, MOS and beet pulp) and highly digestible proteins, helps to support a healthy balance of intestinal microbiota (gut flora) for good digestion.
Additionally, the formula has a precise levels of minerals, including calcium and phosphorus, to support the development of rapidly growing bones.
The kibble in ROYAL CANIN® Giant Puppy has also been specially adapted for your puppy's extra-large jaw, making it easy for them to pick up and chew.
By the time your puppy reaches 8 months old, they will need a diet that's specially adapted to meet their nutritional needs as a junior dog. At this stage, you can transition them onto ROYAL CANIN® Giant Junior.