Royal Canin Maxi Starter Mother Baby Dog Food
Rs. 3,650.00 – Rs. 38,800.00
Brand: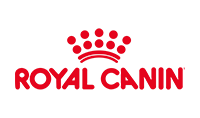 Royal Canin
Complete feed for dogs – For the large breed bitch (from 26 to 44 kg) and her puppies:
bitch at the end of gestation and during lactation – Weaning puppies up to 2 months old.
Estimated Delivery: Dec 09 – Dec 11
... people are viewing this right now
---

 NATURAL DEFENCES -DIGESTIVE HEALTH

The fruit of ongoing science from Royal Canin, START COMPLEX is an exclusive combination of nutritional elements which are present in mother's milk, reinforced with specific nutrients which actively contribute to supporting the puppy's digestive health and natural defences.

GESTATION / LACTATION SUPPORT

Nutritional profile which is adapted to the bitch's high energy needs at the end of gestation and during lactation.

EASY REHYDRATION

Easy to rehydrate to a porridge-like consistency which is very palatable for the bitch and weaning puppies and facilitates the transition from mother's milk to solid food.