Royal Canin Persian Kitten (Repacked) 1Kg
Brand: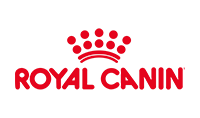 Royal Canin
4 in stock
Estimated Delivery: Dec 09 – Dec 11
... people are viewing this right now
---

Balanced and complete feed for cats – Specially for Persian kittens (up to 12 months old).
Exclusive formula – omega 3 & omega 6 fatty acids
Exclusive formula – Omega 3 & Omega 6 fatty acids
Special brachycephalic jaw
This specially designed tiny rectangular kibble with a soft texture is easy for the Persian kitten to pick up and chew.
Healthy growth & long hair
During growth, the Persian kitten develops a long, dense and silky coat, the hallmark of the breed. Healthy Growth & Long Hair With adapted protein content, and precisely balanced vitamins and minerals (including calcium and phosphorus) to help support healthy growth while contributing to healthy skin and a beautiful coat. Enriched with Omega 3 and Omega 6 fatty acids.
Miniature splendour
Long and thick coat Open sweet expression Cobby body
Immune system support
During the growth period, the kitten's immune system develops gradually. Immune system support A complex of antioxidants, including vitamin E, helps support the kitten's natural defences.
Digestive performance
During the growth period, the kitten's digestive system is immature and continues developing gradually. Digestive performance A combination of highly digestible protein (L.I.P.*) to help support healthy digestion, an adapted fibre content (including psyllium) and prebiotics to promote a balance in the intestinal flora. *L.I.P.: protein selected for its very high digestibility.