Royal Canin Rottweiler Adult Dog Dry Food 3Kg
Brand: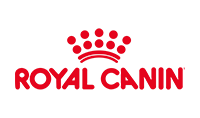 Royal Canin
0 in stock
... people are viewing this right now
---

Rottweilers are a powerful, muscular breed. The large frame of this breed can place stress on their bones and joints, that's why our ROYAL CANIN® Rottweiler breed-specific nutrition has been formulated and designed to meet this breed's unique needs. Complete feed for dogs – Specially for adult and mature Rottweilers – Over 18 months old
Healthy cardiac function
Rottweilers can be predisposed to certain types of heart disease. This food contains taurine, L-carnitine and omega 3 fatty acids (EPA & DHA) from fish oil to support heart muscle health and cardiac function.
Ideal muscle mass
In order to maintain muscle mass and thickset frame, ROYAL CANIN® Rottweiler food has an adapted protein content and the addition of L-carnitine.
Bone and joint health
Being a large, heavy breed, Rottweilers are prone to bone and joint issues. ROYAL CANIN® Rottweiler has been specifically formulated to help support bone and joint health. Enriched with chondroitin and glucosamine, our food supports healthy bones and joints whilst maintaining ideal weight.
Exclusive kibble
A kibble exclusively designed to make it easier for the Rottweiler to pick up and to encourage him to chew.