Red Sea Salt
Brand: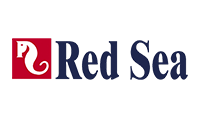 Read Sea
4Kg
3 in stock
Estimated Delivery: Jun 10 – Jun 12
... people are viewing this right now
---

Red Sea Salt is a premium sea salt formula, based on natural salt harvested by solar evaporation
of the waters of the exotic Red Sea. It is enriched with other refined minerlas to faithfully replicate
natural seawater for your aquarium. Used for over 10 years by hobbyists and professionals, Red Sea
salt has become famous for its favorable effect on invertebrates. For best results replace 25% of your aquarium water each month.